While we wrap up the Bb. Pilipinas 2013 coverage with Ariella Arida (Miss Universe Philippines 2013), Bea Santiago (Bb. Pilipinas International), Joanna Cindy Miranda (Bb. Pilipinas Tourism) and Mutya Johanna Datul (Bb. Pilipinas Supranational) bagging the crowns for 2013, we open another chapter with Miss Philippines-Earth 2013.
Just like last year, Miss Philippines-Earth 2013 has a series of challenges where all the candidates would be participating, each with bearing in finding out who gets to succeed Stephany Stefanowitz and become the next Earth ambassadress :
Most Enthusiastic Learners Challenge
Bronze: Cebu City, Silver: Zamboanga City, Gold: Mun. of Santa Maria, Bulacan.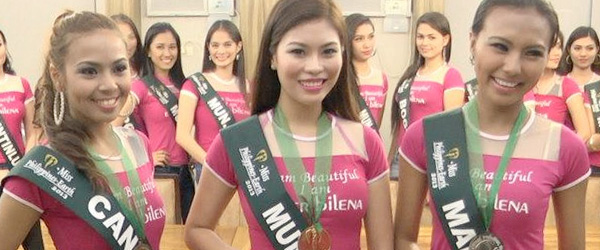 Make Up Challenge with Ever Bilena Cosmetics
Bronze: Candon City, Silver: Marikina City, Gold: Mun. of Sogod, Cebu.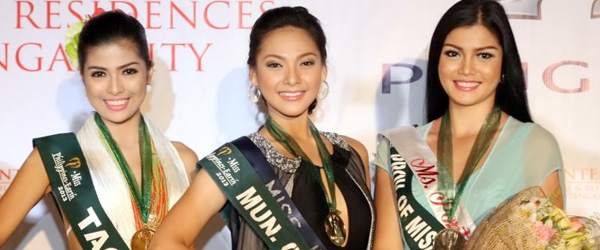 Resorts Wear at Pontefino
Bronze- Miss Taguig City, Silver- Miss Misamis Occidental and Gold- Miss Cabugao, Ilocos Sur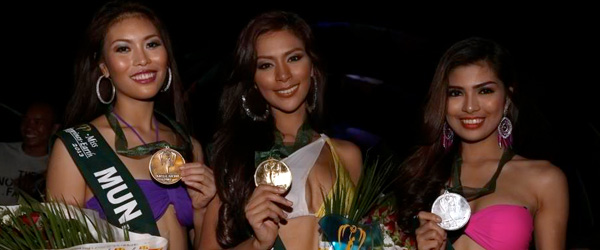 Swimsuit Competition at Golden Sunset
Miss Olongapo City (Gold), Miss Taguig City (Silver) and Miss Sogod, Cebu (Bronze).
Dance Competition at Enchanted Kingdom
Miss San Marcelino, Zambales (Gold), Miss Muntinlupa City (Silver) and Miss Mabalacat City (Bronze)
*The dance competition is the first leg of Miss Philippines-Earth's talent competition.
Check out who is leading in Miss Philippines-Earth Scoresheet:
here
Who will succeed Stephany Stefanowitz (Miss Earth Air 2012 and reigning Miss Philippines Earth) and her 2012 court (Glennifer Perido, Samantha Purvor, Thoreen Halvorsen and Candice Ramos) ? Your guess is as good as mine. Competition for the next Miss Philippines-Earth 2013 will be on May 19, 2013 at the SM Mall of Asia Arena.
[photos: Miss Philippines-Earth Website]