[3rd Update] We're not that excited (yeah) and new year has not happened yet but we're here giving you the updates fresh as we know it on the teams and their imports for the upcoming PBA Commissioner's Cup which would start on February 8.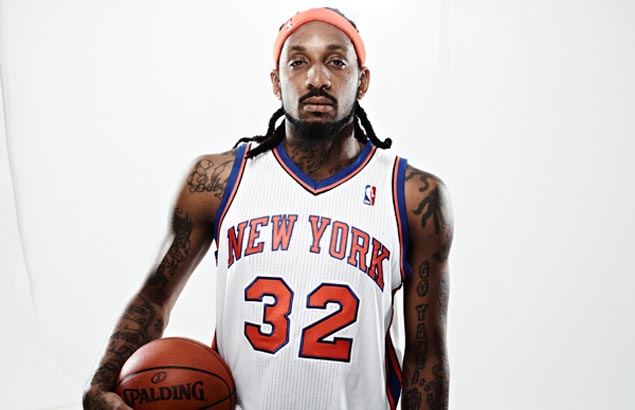 Ex-NBA player Renaldo Balkman is expected to banner Petron Blaze Boosters' Commissioner's Cup Tourney
1) Petron Blaze - RENALDO BALKMAN
Renaldo Balkman is the 20th Overall Pick of the New York Knicks in 2006. The 28-year-old moved to the Denver Nuggets in the 2008-2010 season before being reacquired by the Knicks in the 2010-2011 season. He is listed as 6-8 and was described by SMC Sports Director Noli Eala as "solid worker, hard nose defender and energy guy" for the Boosters.
2) Ginebra - HERBERT HILL
The 6-10 Hill is expected to help in the post-presence of Ginebra, who bowed out of contention in the PBA Philippine Cup. He was second round at 55th overall by the Utah Jazz in the 2007 draft before he was traded to the Philadelphia 76ers.
3) Rain or Shine Elasto Painters - BRUNO SUNDOV
The 7-3 import Bruno Sundov is Rain or Shine's help for Commissioner's Cup. The Croatian caught the interest of other teams but landed into Rain or Shine and is considered by ROS Team Manager Boy Lapid as the perfect fit to Coach Yeng's system as they need a role player and someone who can shoot threes.
They also enjoy the opportunity of having Jamelle Cornley in town (former import of ROS during the last Governors Cup) to prepare Sundov. Jamelle chose to remain to the Philippines to recuperate from his ACL injury.
4) Global Port Batang Pier - JUSTIN WILLIAMS
Justin Williams is a PF/C who played for 2 NBA teams (Sacramento Kings and Houston Rockets). He last played for NBA D-League for the Los Angeles D-Fenders. He would banner the Commissioner's Cup campaign of Global Port Batang Pier.


5. SAN MIG COFFEE MIXERS - Matt Rogers

6. MERALCO BOLTS - Eric Dawson

7. TALK and TEXT TROPANG TEXTERS - Keith Benson

8. AIR 21 EXPRESS - Michael Dunnigan

9. ALASKA ACES - Robert Dozier

10. BARAKO BULL ENERGY -Evan Brock

[This is the final list of imports - Admin's Note]